Welcome
We welcome you to join us at 9.30am this Sunday August 14th for our Family Worship Service with Hilary Ayling.
Services for the following weeks:
August 21st 9.30 am Holy Communion (CW) with Revd Alison Prince
August 28th 8.00am Holy Communion (BCP) with Revd Steve Delaforce
August 28th 9.30am Morning Prayer with Olga Harris and Gary Lee
Upcoming Events
OPEN CHURCH – Saturday 13th August from 2.00 to 4.00pm. Come along for tea and cake and learn about St Leonard's Church.
JAZZ EVENING – Friday 16th September from 7.30pm. An evening of Jazz standards – plus a bit more! With the Richard King Quartet. Tickets £15 each including wine & canapés. All proceeds to the Gas Meter Appeal. Tickets available from Ticket Source https://www.ticketsource.co.uk/st-leonards
---
---
We are a small Anglican Church in the Leicestershire village of Swithland. Men, women and children have gathered at the historic Church of St Leonard's for hundreds of years to worship the risen Lord Jesus Christ. We seek to serve the Kingdom of God and the people of Swithland & nearby villages. We would love to welcome you to join us. Our services vary in style and content and you can find more information about this under the worship tab on the menu.
---
A word from Colin Resch: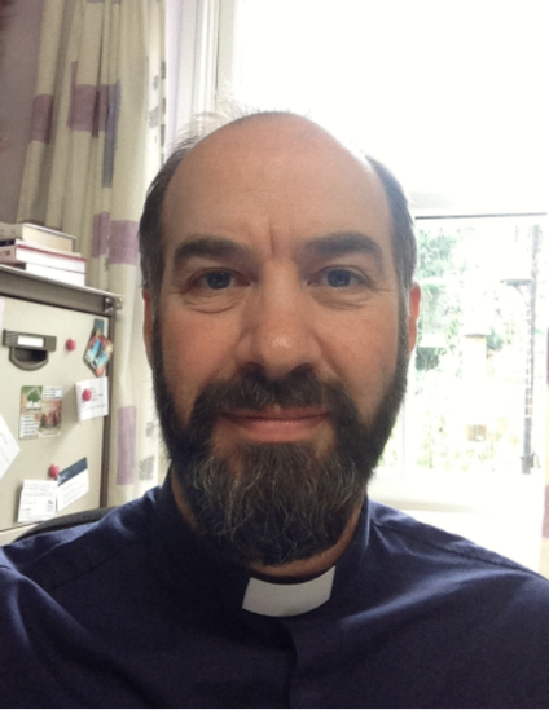 As I sat beside the fire pit at Muddy Church at Christ Church, Mountsorrel, I found myself staring into the glowing embers, reflecting on their beauty, observing how the reds and golds flicker and change with flames dancing above and, not for the first time, I was struck with the 'wow' of God. This is what Muddy Church is all about – finding God in the natural world.
Fire is a regular feature in the Bible. In fact the word fire-s appears four hundred and sixty four times. Its use is varied, but here are some of the uses:
* Fire. Sometimes it is just that. A fire, for cooking or keeping warm.
* God's presence. God appeared to Moses from the fire of a burning bush.
* Sacrifice. Abraham was prepared to offer his son Isaac as a burnt offering
in the fire. The Israelites made burnt offerings, sin offerings, fellowship
offerings to God – offerings made by fire.
* Guidance. God guided the Israelites through the desert with a pillar of
cloud by day and a pillar of fire by night.
* Cleansing. Pots, pans and other objects that had become 'unclean' were
cleansed by being put through fire.
* Judgement. Elijah called down fire upon the men of King Ahaziah of
Samaria because he wanted to consult another god instead of Israel's God,
the Lord.
* Love. Solomon describes love as a fire that blazes like a mighty flame.
* Punishment. Often, after taking over a city and destroying or capturing
the inhabitants, an invading army would set the city on fire so there was
nowhere for them to return to.
* Place of Reconciliation. After his resurrection, Jesus met with Peter on
the beach with a fish barbecue. As they chatted, Jesus offered his forgive-
ness for the three times that Peter had denied him, by asking Peter to
affirm his love for Jesus and by Jesus calling him into future ministry.
and perhaps the most well known of all:
* Hell. A place to be avoided at all costs. A place of eternal fire. A lake of
fire. A place without Good and without God.
I hope that this Summer brings you warmth – but not so much that you think
you're in hell.
With every blessing, Colin Resch
---
Recent News:
Journey In Faith

If you want to know more about yourself and your Christian faith, then sign up for the Journey In Faith Course beginning with an introductory session on Saturday 24th September.

Bell Celebration Weekend

What a wonderful time we had at the weekend and thank you to everyone who played a part in the celebrations. We were pleased that Graham from the Whites Bellfoundry was able to attend for the 'rope ceremony'. This is the traditional way to mark the end of the restoration project when a new bell […]

Bluebell Service 2022

After a two year absence, it was a real joy to gather in Swithland Woods for our annual Bluebell Service. The service was led by our Acting-Rector, Revd Colin Resch and the Bible Reading given by the Deputy Mayor of Charnwood, Cllr Jenni Tillotson. It was a beautifully warm and sunny afternoon and members of […]