Welcome
We welcome you to join us for our Family Worship service at 9.30am this Sunday 9th October when we shall be featuring the next in our series of bible heroes, Elijah.
The service will be led by Hilary Ayling.
Services for the following weeks:
October 16th 9.30am Holy Communion (CW) with Revd. Colin Resch.
October 23rd 8am Holy Communion (BCP) with Revd Steve Delaforce.
9.30am Morning Prayer + Baptism with Clive Hilton and Revd Colin Resch.
October 30th 9.30am All Saints Communion with Revd Colin Resch
4pm All Souls Service with Olga Harris and Gary Lee
---
Upcoming Events
ST LEONARD'S AUTUMN WALK
COSSINGTON MEADOWS – MONDAY 10TH OCTOBER AT 10.30am
You are invited to join us for our second walk with Jerry Griffiths, a local Christian Guide.
The walk will last approximately one hour and will give everyone the opportunity for conversation, observation,
quiet reflection and prayer. We shall gather at the entrance to Cossington Meadows on Syston Road and return to church for soup and bread rolls.
No need to book, just come along and share this beautiful area with us. Exercise and fellowship a winning combination!
---
We are a small Anglican Church in the Leicestershire village of Swithland. Men, women and children have gathered at the historic Church of St Leonard's for hundreds of years to worship the risen Lord Jesus Christ. We seek to serve the Kingdom of God and the people of Swithland & nearby villages. We would love to welcome you to join us. Our services vary in style and content and you can find more information about this under the worship tab on the menu.
---
A word from Colin Resch: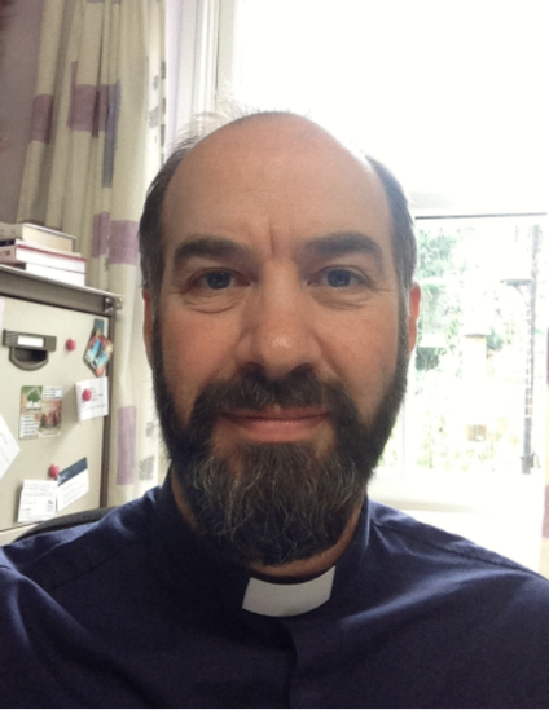 As I sat beside the fire pit at Muddy Church at Christ Church, Mountsorrel, I found myself staring into the glowing embers, reflecting on their beauty, observing how the reds and golds flicker and change with flames dancing above and, not for the first time, I was struck with the 'wow' of God. This is what Muddy Church is all about – finding God in the natural world.
Fire is a regular feature in the Bible. In fact the word fire-s appears four hundred and sixty four times. Its use is varied, but here are some of the uses:
* Fire. Sometimes it is just that. A fire, for cooking or keeping warm.
* God's presence. God appeared to Moses from the fire of a burning bush.
* Sacrifice. Abraham was prepared to offer his son Isaac as a burnt offering
in the fire. The Israelites made burnt offerings, sin offerings, fellowship
offerings to God – offerings made by fire.
* Guidance. God guided the Israelites through the desert with a pillar of
cloud by day and a pillar of fire by night.
* Cleansing. Pots, pans and other objects that had become 'unclean' were
cleansed by being put through fire.
* Judgement. Elijah called down fire upon the men of King Ahaziah of
Samaria because he wanted to consult another god instead of Israel's God,
the Lord.
* Love. Solomon describes love as a fire that blazes like a mighty flame.
* Punishment. Often, after taking over a city and destroying or capturing
the inhabitants, an invading army would set the city on fire so there was
nowhere for them to return to.
* Place of Reconciliation. After his resurrection, Jesus met with Peter on
the beach with a fish barbecue. As they chatted, Jesus offered his forgive-
ness for the three times that Peter had denied him, by asking Peter to
affirm his love for Jesus and by Jesus calling him into future ministry.
and perhaps the most well known of all:
* Hell. A place to be avoided at all costs. A place of eternal fire. A lake of
fire. A place without Good and without God.
I hope that this Summer brings you warmth – but not so much that you think
you're in hell.
With every blessing, Colin Resch
---
Recent News:
St Leonard's School Celebrates Harvest

It was a delight to welcome the children and staff of St Leonard's CE primary school into Church this afternoon for their Harvest Celebration along with Church members and parents. The children led the service which included the challenge to consider the food miles involved in getting food onto our plates. We were also encouraged […]

Church Open

Following the announcement of the death of Her Majesty Queen Elizabeth II, I can confirm that our church building will be open for prayer from 9am Friday morning 9th September our thoughts and prayers are with her family at this very difficult time  Long live the king!

Thoughts and Prayers for Her Majesty the Queen

I was concerned to hear of doctors' worries for the health of our Queen. Please join me in praying for her and her family at this difficult time. Here is a prayer that you may find useful at this time:O God, who providest for thy people by thy power,and rulest over them in love: Vouchsafe […]