Welcome
We welcome you to join us this Sunday June 26th 2022 at 9.30am for our Morning Prayer Service led by Clive Hilton and Gary Lee with readings from Galatians 5.1, 13-25 and Luke 9.51-62.
Services for the following weeks:
July 3rd 9.30am HOLY COMMUNION BCP SERVICE with Revd Colin Resch.
July 10th 9.30am FAMILY WORSHIP – Our hero highlighted in this service will be Rahab.
July 17th 9.30am HOLY COMMUNION CW SERVICE with Revd Steve Delaforce.
Upcoming Events
---
SATURDAY 9th JULY OPEN CHURCH from 2-4pm – Come and learn more about the church over tea and cake!

---
We are a small Anglican Church in the Leicestershire village of Swithland. Men, women and children have gathered at the historic Church of St Leonard's for hundreds of years to worship the risen Lord Jesus Christ. We seek to serve the Kingdom of God and the people of Swithland & nearby villages. We would love to welcome you to join us. Our services vary in style and content and you can find more information about this under the worship tab on the menu.
---
A word from Colin Resch: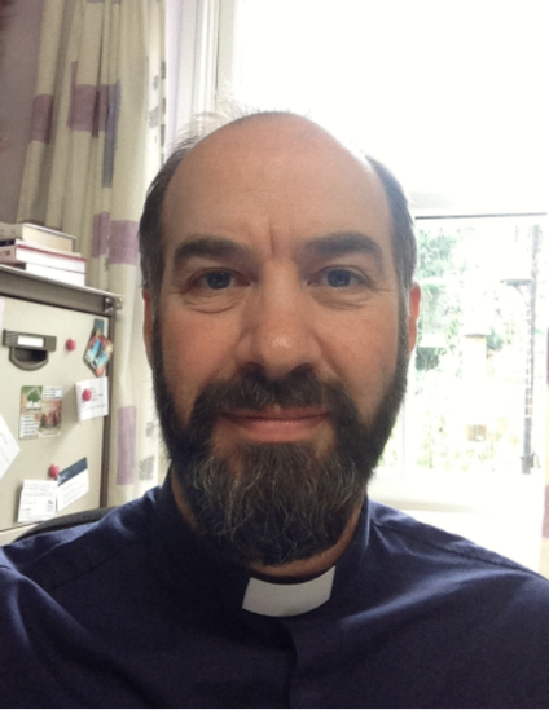 True and Faithful Service
It can't have escaped your notice that we are celebrating, as a nation and commonwealth, the Platinum Jubilee of our Queen. This remarkable achievement is something truly to be celebrated regardless of whether you are a fan of the Royal Family or staunchly republican. Of course in most cases, 70 years of loyal service to the same employer may be considered verging into the category of employee abuse; but the Royal Family is different. Our Queen is not an employee nor is she under any obligation to continue doing what she does day after day – very few people would mind if, at the age of 95, she started taking things a bit easier.
Over the last 18 months the world of employment has seen a phenomenon taking place called 'The Great Resignation'. Record numbers of people have been quitting their jobs. The reasons for quitting or dropping out of the labour force are quite varied. They include lack of adequate childcare, low pay, concerns about Covid, burnout and fatigue. Some are quitting in search of better work opportunities, self employment or better pay.
This 'Great Resignation' has not escaped the Church either. Many clergy have quit their offices (don't worry, I'm not planning on quitting just yet) citing increased workload, lack of respect, stipends not keeping up with the cost of living and fatigue. But we have also seen 'The Great Resignation' impact the Church as volunteers re-assess their priorities and relinquish their responsibilities with no one ready or prepared to take them on. More and more tasks are then loaded onto the already overburdened clergy impacting on their levels of desire to keep going.
St Paul implores us to 'Be devoted to one another in love. Honour one another above yourselves. Never be lacking in zeal, but keep your spiritual fervour, serving the Lord. Be joyful in hope, patient in affliction, faithful in prayer. Share with the Lord's people who are in need. Practice hospitality'. (Romans 13.10-13)
At our Baptism, we are signed with the Cross – our badge of office – and encouraged to fight valiantly as a disciple of Christ against sin, the world and the devil, and remain faithful to Christ to the end of our lives. We are encouraged to 'shine as a light in the world to the glory of God the Father'.
Today, if you are feeling like giving up… take a moment to be renewed by God's grace; consider God's calling in your life and carry on. Unlike our Queen, we may not receive any recognition on earth for our dedicated service, but we continue serving nevertheless knowing that a greater reward awaits us: 'Well done, good and faithful servant'.
With every blessing, Colin Resch
---
Recent News:
Bell Celebration Weekend

What a wonderful time we had at the weekend and thank you to everyone who played a part in the celebrations. We were pleased that Graham from the Whites Bellfoundry was able to attend for the 'rope ceremony'. This is the traditional way to mark the end of the restoration project when a new bell […]

Bluebell Service 2022

After a two year absence, it was a real joy to gather in Swithland Woods for our annual Bluebell Service. The service was led by our Acting-Rector, Revd Colin Resch and the Bible Reading given by the Deputy Mayor of Charnwood, Cllr Jenni Tillotson. It was a beautifully warm and sunny afternoon and members of […]

St Leonard's Annual Meeting

St Leonard's Church will be holding its annual meeting on Wednesday 4th May at 7pm. The meeting will be held in the Church. At this meeting, parishioners will elect two Churchwardens and three members to serve on the St Leonard's Parochial Church Council (PCC) for three years. We will also receive the annual report and […]