Welcome
We welcome you to join us this Sunday 4th December at 9.30am for Holy Communion (BCP) + Baptism with Revd. Steve Delaforce. The readings will be Romans 15 4-13 and Luke 21.25-33.
Services for the following weeks:
Sunday December 11th 9.30am Crib Service with Liz and Colin Resch.
Sunday December 18th at 9.30am Holy Communion (CW) with Revd. Steve Delaforce and at 4.00pm Traditional Carol Service of Nine Lessons and Carols with Olga Harris
Wednesday December 21st at 7.00pm Jazz Carol Service of 8 Lessons and Carols with Revd. Steve Delaforce
Christmas Eve, Saturday 24th December at 4pm – A Christingle Service with Revd Colin Resch.
Christmas Day, Sunday 25th December
8.00am Holy Communion (BCP) with Revd Steve Delaforce
9.30am Family Communion Service with Revd Steve Delaforce
---
Upcoming Events
CRIB FESTIVAL OPEN CHURCH WEEKEND
Saturday 10th December – 10am to 4pm – and Sunday 11th December following the morning service until 4pm
We shall be celebrating the Christmas Season at St Leonard's by decorating the church with a great many and varied Nativity scenes which you are most welcome to come along to see and share with us.
Mince pies, tea, coffee and a warm welcome await you.
SUNDAY 18TH DECEMBER AT 4.00pm
Traditional Carol Service of 9 lessons and Carols.
WEDNESDAY 21st DECEMBER AT 7.00pm
Candlelit Service of 8 Jazz Carols and Lessons – A retelling of The Infancy Narrative according to Luke.
Jazz played by the Charnwood Jazz Band with voices drawn Charnwood Forest and a special nativity item from Jazzy George on Blues Harp. Included in the programme will be unique jazz settings of The Magnificat and The Nunc Dimittis.
Mulled wine and mince pies and a retiring collection for The Children's Society.
SATURDAY 24th DECEMBER – CHRISTMAS EVE CHRISTINGLE SERVICE AT 4pm
---
We are a small Anglican Church in the Leicestershire village of Swithland. Men, women and children have gathered at the historic Church of St Leonard's for hundreds of years to worship the risen Lord Jesus Christ. We seek to serve the Kingdom of God and the people of Swithland & nearby villages. We would love to welcome you to join us. Our services vary in style and content and you can find more information about this under the worship tab on the menu.
---
A word from Colin Resch: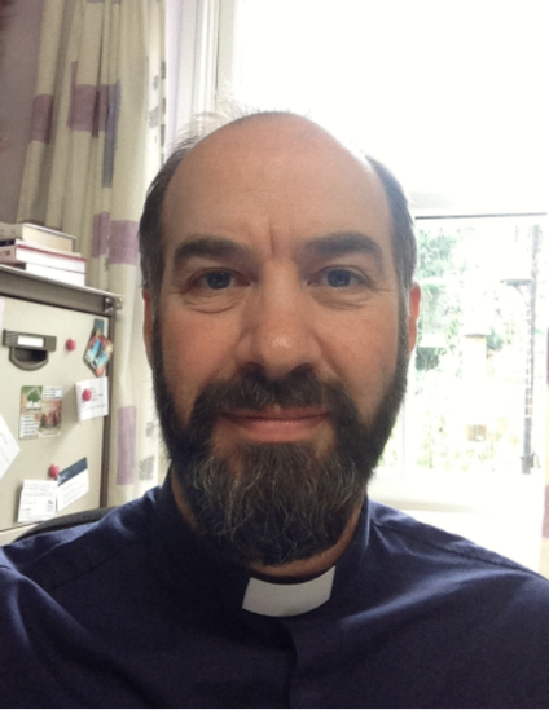 ST LEONARD'S DAY
6th NOVEMBER
BUT WHO IS ST LEONARD?
The church in Swithland is dedicated to Saint Leonard who is one of those people whom the Church of England commemorate, whose existence can neither be affirmed nor denied.
Is he a fifth century Frankish monk or the creation of an eleventh century mind? I personally without further evidence to support either option, would like to believe the former.
The Life of Leonard first appeared in 1030, only two years after the first mention of Leonard within the documents of the Church. The Life tells how Leonard was of noble birth and held a position in the court of Clovis, King of the Franks. He was said to have received the help of God in repelling an army enabling Clovis to win a battle. Clovis, whose historicity is not in doubt, was converted to Christianity around the year 500 so the dates work.
The Life tells how Leonard refused to become a bishop, and led his life as a hermit in the forest. His seclusion was broken when, one day, he encountered Clovis and his pregnant wife in the forest, and ensured the safe delivery of their child. For this he was granted as much land as he could ride around in one day and upon which he founded a monastery in Noblac.
Leonard is popularly remembered as a result of thanksgiving being offered at his shrine in the eleventh century by crusaders journeying home after their release from prison camps. He became one of the most popular saints of the Middle Ages, honoured especially as someone who cared for prisoners. His emblem is that of a loosed lock and chain. He is also the patron saint of peasants and of the sick.
Here in Swithland, children at our village school were historically given an extra day's holiday on his feast day and everyone in the village celebrated with a feast. This year St Leonard's Day, 6th November, falls on a Sunday so no extra day's holiday this time.
We will be holding a service of Holy Communion in Church that day and although St Leonard won't feature, you will be welcome to join us a 9.30am.
With every blessing, Colin Resch
---
Recent News:
St Leonard's School Celebrates Harvest

It was a delight to welcome the children and staff of St Leonard's CE primary school into Church this afternoon for their Harvest Celebration along with Church members and parents. The children led the service which included the challenge to consider the food miles involved in getting food onto our plates. We were also encouraged […]

Church Open

Following the announcement of the death of Her Majesty Queen Elizabeth II, I can confirm that our church building will be open for prayer from 9am Friday morning 9th September our thoughts and prayers are with her family at this very difficult time  Long live the king!

Thoughts and Prayers for Her Majesty the Queen

I was concerned to hear of doctors' worries for the health of our Queen. Please join me in praying for her and her family at this difficult time. Here is a prayer that you may find useful at this time:O God, who providest for thy people by thy power,and rulest over them in love: Vouchsafe […]