Special Events
OPEN CHURCH AFTERNOONS 2022
Join us on any of the following Saturdays from 2pm to 4pm for tea and a slice of cake
July 9th – August 13th – September 10th
We have a new visual screen presentation all about our church and its history.
Do please call in to see us – you will be made very welcome.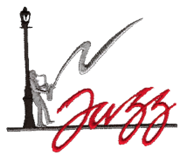 As part of our Appeal for donations towards the replacement of our ageing Gas Meter
The Richard King Quartet will be entertaining us with an evening of Jazz Standards – plus a bit more!
Tickets are £15 each, including drinks and canapes – available from maryselina@hotmail.co.uk
This is sure to be a evening of fun with some music for everyone, so come along and bring your friends.